here
to see said video) and this tag was originally created by LizzieLovesBooks and click
here
to see her video. My procrastination has kicked in and I am doing a Christmas book tag last minute, and unfortunately at this moment I will not be able to provide much of an example for any of these. I will show the cover and title of these books and hopefully after the holidays pass by I will come back and add explanations for these. Anyway, let's get started.
1. A Partridge in a pear tree: Favorite Stand-Alone Book?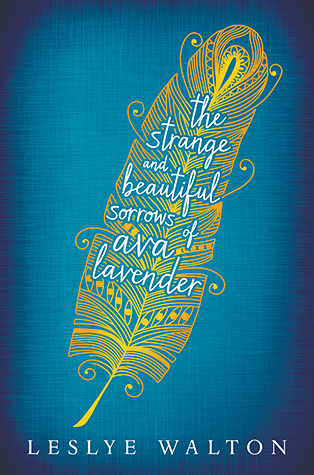 The Strange and Beautiful Sorrows of Ava Lavender by Leslye Walton. It is just a strange and beautiful story as the title proclaims and it is one of my favorite books of all time, maybe even my favorite book of all time. It is just so so so so good.
2. Two Turtle Doves: Fictional OTP/Favorite Ship?
Hard to decide but I would say:
If I Stay by Gayle Forman, Mia and Adam is one of my OTPs. They just have a beautiful and amazing relationship and they love each other so much and I really want to read Where She Went.
3.Three French Hens: Favorite Trilogy?
Again, a hard one but I would have to say
The Hunger Games trilogy by Suzanne Collins. It is one of the series to get me into reading and it will always have a special place in my heart.
4. Four Calling Birds: Favorite Fictional Beast/Creature?
This is a hard one, but I think I would say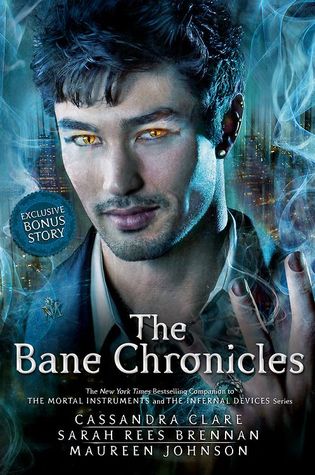 Warlock from the Shadowhunter by Cassandra Clare. I have limited options when it comes to this, and I have to say Warlocks because I think they are interesting and Magnus Bane is probably my favorite character in the series, at least in the Mortal Instruments.
5. Five Golden Rings: Show 5 Golden Books
6. Six Geese a Laying: Rotten egg- What's your least favorite book?
Autumn Falls by Bella Throne. Just, just no.

7. Seven Swans a Swimming: Show a Book with Water on the Cover
8. Eight Maids a Milking: What fictional food do you wish you could taste?
It's not a food exactly but I would LOVE to try Butterbear from the Harry Potter series.
9. Nine Ladies Dancing: Favorite dance between two characters?
Again, not every many options here but I would say Throne of Glass by Sarah J. Maas.
10. Ten Lords a Leaping: Favorite Book-To-Movie-Adaptation?
Catching Fire without a doubt. It is just so perfect. Mockingjay part 1 was really good, however, I wasn't a huge fan of how the ending happened.
11. Eleven Pipers Piping: Favorite Book-To-Movie-Adaptation Soundtrack?
Not many options again, but I would say Mockingjay Part 1 has some great songs.

12. Twelve Drummers Drumming: It's the end of the song; what's your favorite book ending?
I would say Clockwork Princess by Cassandra Clare because it was just so beautiful and tied everything up together so beautifully that it's the perfect series finale.
Again, sorry if this post seems rushed but I unfortunately don't have enough time to thoroughly explain all of my options. Hope you have a great holiday season and I'll see next week with my top 14 of 2014!