So, there are a lot, and I mean a lot, of books and series that I absolutely love to every core of my existence. And I haven't really done one of these kind of posts, I kinda of did last year but my thoughts on them weren't the most coherent and I want to combine both into one post. Without further ado, let's start this.
First, I will start off with the Series, and the first few are ones that you at least should have read the first books/series I shouldn't even mention that are my favorites.
1. The Mortal Instruments Series by Cassandra Clare
This is a prime example. If you haven't read City of Bones, or anything by Cassandra Clare. Just stop reading this and go pick up City of Bones right now. Sure, this is not the best installment in the series and I am like the last person to get on the bandwagon for this franchise, but I am on this and I am not getting off it anytime soon because I love this series so much. For the release of the last book, I did
Mortal Instruments Monday
all throughout May; and this series has changed me drastically as a person. Alongside the next series, this is my favorite series of all time, I just love it so much.
2. The Infernal Devices trilogy by Cassandra Clare
I absolutely love this series. If you are getting into Cassandra Clare's books, I would recommend this series first because it is easier for most people to get into it compared to City of Bones, and it also has a lot of stuff that happens in this and you do not want to get spoiled for it in the TMI series, at least for the second half. Anyway, this was such a great series that gave me all of the feels and it had the best love triangle ever and it is better than the TMI series by the development of this and what happens. And also, my husband Jem Carstairs is in this.
3. The Hunger Games trilogy by Suzanne Collins
If you haven't even read the first book in this series, I have no idea where you have been in the last three years. I am pretty sure you all know what The Hunger Games is. Fast-paced dystopian series that is a fantastic trilogy. This actually was the series that introduced me to the YA genre, not completely, but it did help me kind of get into it and...look where I am now. So, The Hunger Games is kind of nostalgic to me for making me start really falling in love with reading.
4. The Lunar Chronicles series by Marissa Meyer
I would be surprised if you haven't heard of the Lunar Chronicles by Marissa Meyer. Basically, if you don't know, these series are all fairy tale retellings that are set in the future and they are so fantastic. I am scared, and sad, and ready for the last book in this series to be released later on in 2015. The characters are fantastic and you know them so well, the writing is some of the best I have ever read in my life, and the world-building is just phenomenal.
5. The Mara Dyer trilogy by Michelle Hodkin
Unlike the previous series I mentioned. I will not be going in depth with why I love this series so much because I might spoil you for the books. But basically, if you love psychological thrillers, or thrillers of any kind, and awesome relationship and character development and books that just mess with your head; pick this book up my friend.
Honorable mention:
The Shatter Me trilogy by Tahereh Mafi
---------------------------------------------------------------------------------------------------------------------
Now, here are my top five favorite books/standalones of all time: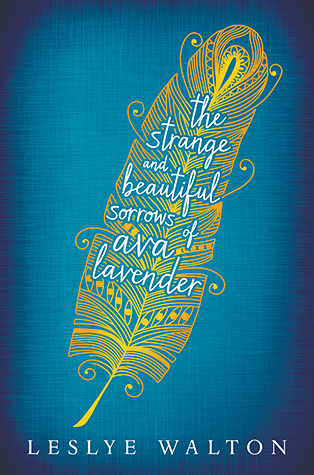 6. The Strange and Beautiful Sorrows of Ava Lavender by Leslye Walton
If you have been following my blog for sometime, you should not be surprised to see this make my favorite books list. In fact, I would even go as far as to say this is my favorite book of all time. And that is all I will say about this book. Just read it.

This is a story about love, and film, and discovering who you are, and it somehow clicks with me. I naturally already wanted to read, and sort of liked this book, because of the film aspect. There are
s
o many plots happening at the same time and it is just a jolly book to read on a single summer day.
8. Anna and the French Kiss by Stephanie Perkins
This is another book that should already be a given for being a favorite of mine. It is just so cute and adorable and I was able to fly through this book once I got into it. Even for those who aren't readers, this is a very easy book to read and is definitely a gateway to get into contemporary books if you are not into it.


9. I'll Give You the Sun by Jandy Nelson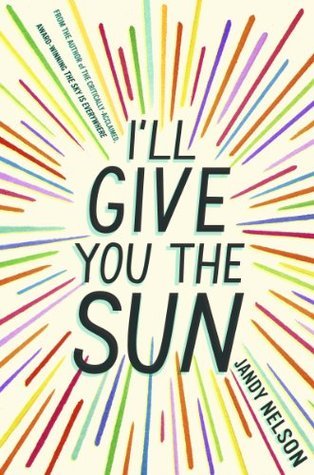 This was my first read for 2015, and it definitely was the perfect choice. This book absolutely blew my mind out and it was just so amazing and I can't really describe why. So, I'll just tell you to read this book for yourself. But if you need a synopsis, I'll just tell you it's about two twins who deal with love, loss, and family.
10. Ready Player One by Ernest Cline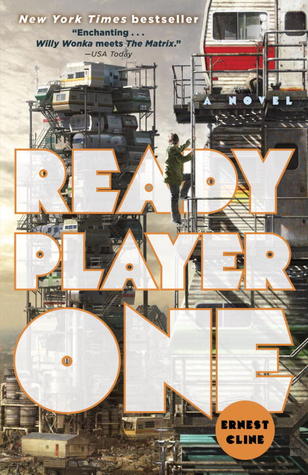 This book is just full of fun. It is also one of those books that can be for anyone. It has action, and 80s' pop culture references, and it is focused around video games, and it also has a little bit of romance that does not take over the plot. This book also is one of the few books that I wanted to reread right after I finished it because it is just so fun. (And according to goodreads there is a sequel coming and I am so excited for it)
So, I hope that I introduced you to some books that you want to read, or books that make you more interested in reading. And if you have read any of these books please leave your opinion down in the comments.