Wow, I can't believe it's already almost the end of 2014. But more importantly, it's the end of November and I have had the best reading month since July. So, let's get into the books I read last month. But before I start, I have to make an important announcement about my wrap-ups/tbrs from now on.
I will no longer be doing them. A) It's kind of pointless for me to do these if I already have reviews up for the books I already read; B) It's kind of awkward because I don't have a real idea how to end them, and C) I don't want the pressure of feeling like I have to finish the books I say I will read if I get into a crazy slump. So, this is the last one. Now, let's get into the actual wrap-up/tbr.
First, I actually started but I mostly read it in November, I read:
The Strange and Beautiful Sorrows of Ava Lavender by Leslye Walton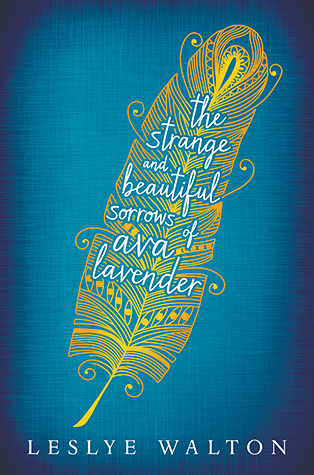 I won't get into too many thoughts about this one because I did do a review for this, however I want to say that this is my favorite book of the month and year in fact. This book was just so magical and beautiful and strange that it earned it's spot on my favorites shelf even before I finished it. It was one of those rare books that has connected to me in every way possible and I just love it too much. This is not only one of my favorite books of the year, but one of my favorite books of all time, and I am talking about like Top 3. So, I obviously gave this book a full 5/5 stars, but if I could I would give it all of the stars because I literally love this book that much.
Next, I picked up:
Through the Woods by Emily Carroll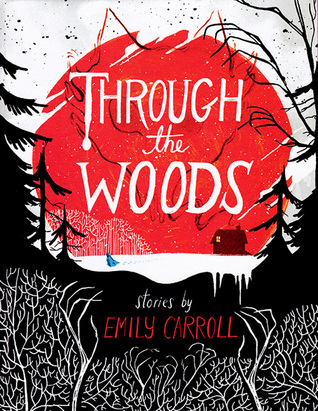 Again, like with the Strange and Beautiful Sorrows of Ava Lavender I won't talk too much because I did do a review for this. But I will say that I really enjoyed this and I read it in one sitting. It was a beautiful piece of art and I gave it 5/5 stars.
And then after reading it for nearly five months, I finished:
Unravel Me by Tahereh Mafi
Now, because it took me so long to read this book, I did not put up a review review, but like on my goodreads I will give you my quick thoughts on it: writing was fantastic, character development was my favorite part of the novel, a million times better than Shatter Me and I really want to read Ignite Me badly. Gave it 4.5/5 stars.
And then I read:
Fracture Me by Tahereh Mafi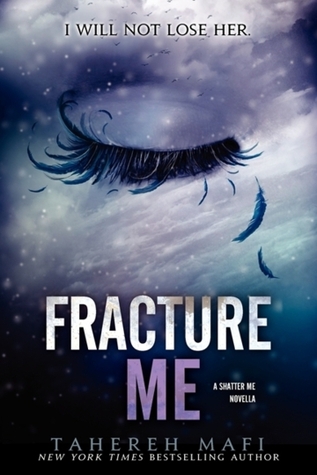 Yet again, I wrote a review on this so I won't go in depth in my wrap-up, but I will say that this is so far this is my least favorite installment in the Shatter Me series and I do have several reason for it. But I gave this book a 3.5/5 stars.
And at the moment because there is one more I will finish by the end of the month, the last book I have finished is:
Autumn Falls by Bella Throne
Once again, check out my review for this if you want to know more of my thoughts but in short terms. I hated this book. This is without a doubt my least favorite book of the year, and find out why in my review!
So those are all of the books I have completed this month. But there is one more book I will complete before the month in over, and that is:
The Evolution of Mara Dyer by Michelle Hodkin
While I am writing this, I have about 100 pages left to read so I will definitely finish this before the month ends, and when I do I should have a review up so look out for that.
Now, the TBR for the end of the year. Now this is mostly just me finishing up books or series I really want to/need to. So on my TBR is:
*The Impossible Knife of Memory by Laurie Halse Anderson
*Glory O'Brien's History of the Future by A.S. King
*Never Fade by Alexandra Bracken
*Anna and the French Kiss by Stephanie Perkins
And a couple of sequels or books I hope to get to if I have the time are:
*The Retribution of Mara Dyer by Michelle Hodkin
*Her Dark Curiosity by Megan Shepard
*Ignite Me by Tahereh Mafi
*The Book Thief by Markus Zusak
And if I'm feeling ambitious and finish all or most of those books, I want to either try to marathon through the Ruby Red trilogy by Kerstin Gier or the first three books in the Poison Study series by Maria V. Synder.