This tag was originally created by TheBookLife (original video
here
). I saw this from a video on Kat from Katytastic (click
here
to check the video out) and I thought that it sounded pretty cool even though I am not the biggest Taylor Swift fan. And this tag has been around for a long time. So, let's do this!
1. We Are Never Ever Getting Back Together - pick a book or series that you were pretty sure you were in love with, but then wanted to break up with. -
Now, from what I can remember it doesn't typically happen with me. So I'm going to count this as a series I don't associate myself with, and that series would have to be The Kane Chronicles trilogy by Rick Riordan. Disclaimer: I only have read the first book in the series, but I don't have as much interest in it as I did when I first read it so I don't associate myself with it. I plan on finishing it one day, but I don't think it will be anytime soon.
2. Red - pick a book with a RED cover. -
For this, I'm going to choose

3. The Best Day - pick a book that makes you feel nostalgic. -
For this, I will be going to back to the good old days of:
This was one of the first, or THE first book that really got me into the YA genre and for nostalgic purposes, this is one of my favorites series.
4. Love Story - pick a book with forbidden love. -
I am going to pick:

5. I Knew You Were Trouble - pick a book with a bad character you couldn't help but love. -
i would say Loki but I haven't read any books in which he is a character.
Warner. Just Warner. (I did hate him in the first book but after the Destroy Me novella I just ended up loving him and you'll understand why if you read Destroy Me).
6. Innocent (written b/c of Kanye West!) - pick a book that someone ruined the ending for. -
Now, because I am a paranoid person, I try hard to be cautious of spoilers from other people. But most recently, I have accidentally spoiled myself. And the biggest one for me was (part) of the ending of
7. Everything Has Changed - pick a character from a book who goes through extensive character development. -
For this, I'm going to pick two characters from the same book since they are twins and my choice is Jude and Noah from:
And it's hard to understand without reading it, so I'll say just read it for yourself and find out.
8. You Belong With Me - pick your most anticipated book release. -
At this moment, I would have to say that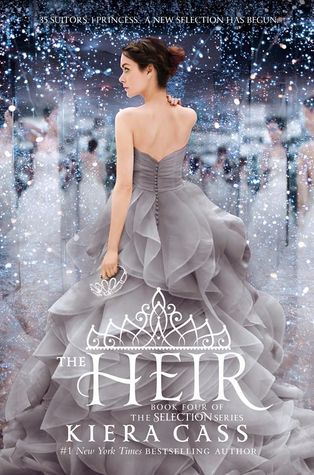 is my most anticipated release because I am really interested to see how the series continues after the main installments. Also, the cover.
9. Forever and Always - pick your favorite book couple.
I have a million favorite book couples. Like Katniss and Peeta; Tris and Four; Clary and Jace; Will and Tessa; Jem and Tessa; Magnus and Alec; Isabelle and Simon; just so many awesome book couples!
But ultimately, I am going to choose Adam and Mia from If I Stay.
Because you really see how much they grow and their relationship develops in If I Stay; and they also are just perfect together.

10. Come Back, Be Here - pick the book you would least like to lend out, for fear of missing it too much.
The Strange and Beautiful Sorrows of Ava Lavender. There is nothing left to say.

BONUS QUESTIONS:
11. Teardrops On My Guitar - pick a book that made you cry a lot.
I don't cry a lot in books, as some of you probably already know, but...
12. Shake It Off - pick a book that you love so much, you just shake off the haters.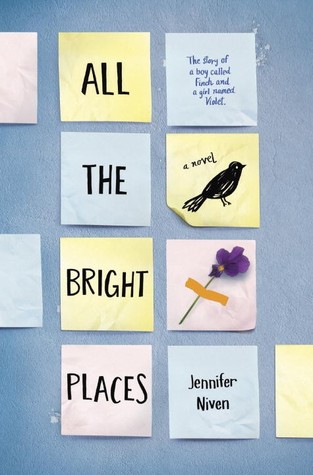 I mean, it basically is the Fault in our Stars version but with suicide instead of cancer; and a lot of people just don't like this book because of that, but I'll shake off the haters because I absolutely loved this book
and I personally think that this is even sadder than TFIOS.
~My own questions (that I made up)~
13. Style - A book/series that has a cover (or covers) that you think is so beautiful.
For this one, I am going to go with the Throne of Glass covers.
I mean.
Come on.
And also the fourth cover the series got unveiled recently, and just...
14. I Know Places (because I really love this song): A book where characters are on the run.
For this one, I'm picking:
I'm not going to explain why, but if you read this series you'll probably know why. And, at least to me, whenever I hear this song I can't help but connect it to this song.
15. Mine: Your favorite fictional boyfriend
I'm going to pick a book that I recently read, and I am choosing Oliver from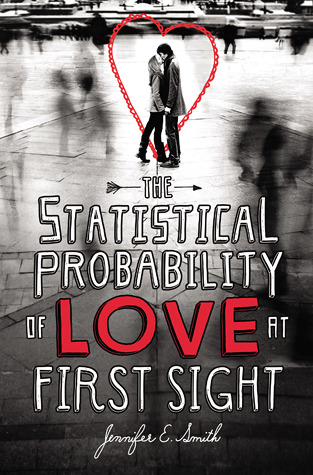 Because he is so sweet and adorable and funny and just basically everything I want in a guy.
16. Picture to Burn: A book/series you hate so much you want to burn
This is my least favorite book of all time. Just,
check my review
out to know how much I hate it.
17. 22: A book that was so fun/light-hearted you didn't want it to end
I should not even need to explain.
18. Speak Now: A book you want more people to know about
If you have been with me for some time, you know that I absolutely LOVEEE this book, it was one my top three favorite books for 2014, and I don't hear this getting a whole lot of attention and I think it should and it should be loved me.
19. I Wish You Would: A book that you want to give another chance (or reread)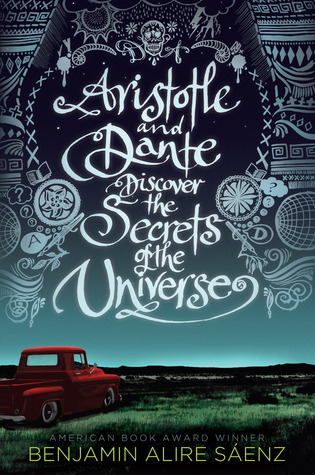 If you read my review, you know that I was kind of in a slump/I read this practically at two separate times and I want to give this another chance something in the future because I know a lot of people love this book, and I think if I reread I will like it a lot more than the first time.
20. Blank Space: Pick a book that made you feel all the feels
I laughed, I cried, I smiled, I laughed, I cried over and over in this book. You grow to love these characters and then the ending comes and you just...
So, that's the end of the tag. I hope you enjoyed this and if you want to do this then considered yourself tagged!